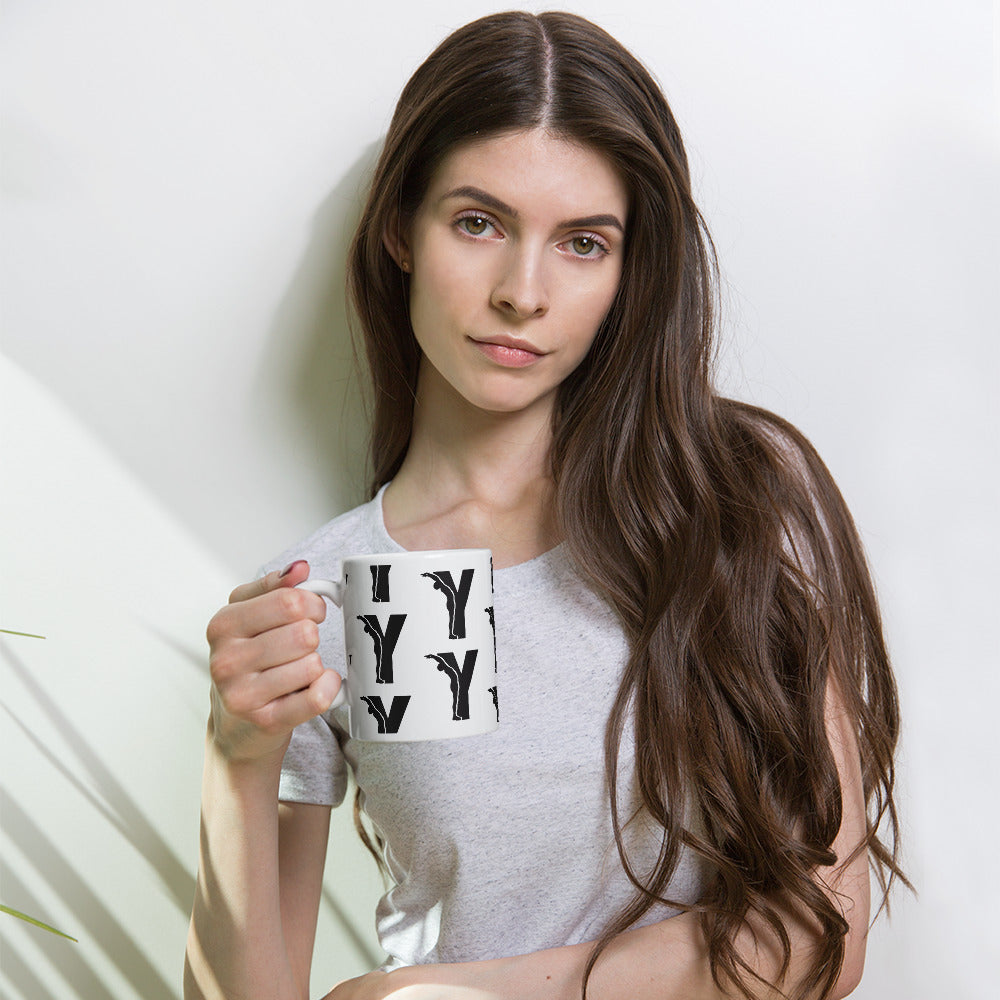 yofe - mug - multi Y

Regular price
19,50 €
/
Tax included.
Shipping
calculated at checkout.
---

---
Opt for our Yofe Yoga mug to start the day with serenity and in a good mood!

To have a good coffee or your morning tea , it will quickly become your new favorite coffee cup !
Thanks to its modern style, you can leave it as a decoration in your kitchen when you're not using it!
We appreciate its stylish appearance as much as its practical side!
You will be able to use it according to all your desires and needs!
At the end of a winter's day, when you want to enjoy a good hot chocolate or warm up with a delicious vegetable soup.
To satisfy your greedy side , you can use it and try new microwave mug-cake recipes , super easy and quick to make!
You can also leave your new ceramic mug at your workplace to avoid using disposable cups during your coffee break .
A good solution to adopt zero-waste habits that are more respectful of the environment !
At Yofe Yoga we have thought of people who care about nature like you, you can stay in this state of mind by choosing our articles!
This white mug is made of ceramic, it is solid and can go without problem in the microwave as well as in the dishwasher.
Its shiny effect brings out and enhances the black print of the Yofe Yoga logo.

Join the team of yoga lovers now by choosing Yofe Yoga quality!
Specifications:
Ceramic
Dishwasher and microwave safe
white and shiny
NORME MONDIALE DU TEXTILE BIOLOGIQUE (GOTS)
La norme mondiale du textile biologique (GOTS) est la norme mondiale de traitement des textiles pour les fibres biologiques, y compris les critères écologiques et sociaux, soutenue par la certification tierce indépendante de l'ensemble de la chaîne d'approvisionnement textile. Cette norme définit également les limites sur les autres fibres qui peuvent être mélangées avec les fibres biologiques.
Norme de contenu biologique (OCS)
La norme de contenu biologique (OCS) est une certification pour les produits non alimentaires qui confirme la présence de matériaux biologiques dans le produit final. Elle suit également la chaîne d'approvisionnement de sa source au produit final.
Norme mondiale des produits recyclés (GRS) et norme de revendication de recyclage (RCS)
La norme de revendication de recyclage (RCS) et la norme mondiale des produits recyclés (GRS) sont des normes internationales et volontaires qui définissent les exigences pour la certification de contenu et de la chaîne d'approvisionnement par des tiers. L'objectif commun des normes est d'augmenter l'utilisation de matériaux recyclés. La norme GRS comprend des critères supplémentaires pour les exigences de traitement social et environnemental et les restrictions chimiques.
Ecocert COSMOS
La certification Ecocert COSMOS garantit que les ingrédients sont d'origine naturelle à l'exception d'une liste limitée d'ingrédients autorisés en petites quantités. En moyenne, les produits certifiés par Ecocert contiennent 99% d'ingrédients d'origine naturelle.
La certification Ecocert vérifie la composition, la transformation et le conditionnement du produit.
La certification garantit un produit respectueux de l'environnement et fabriqué en tenant compte de la biodiversité et de la préservation des ressources naturelles. Cette certification inclut d'autres facteurs comme l'absence d'OGM et d'ingrédients pétrochimiques (parabènes, phénoxyéthanol, parfums et colorants synthétiques).